🚀 WE'RE LAUNCHING A NEW EBOOK !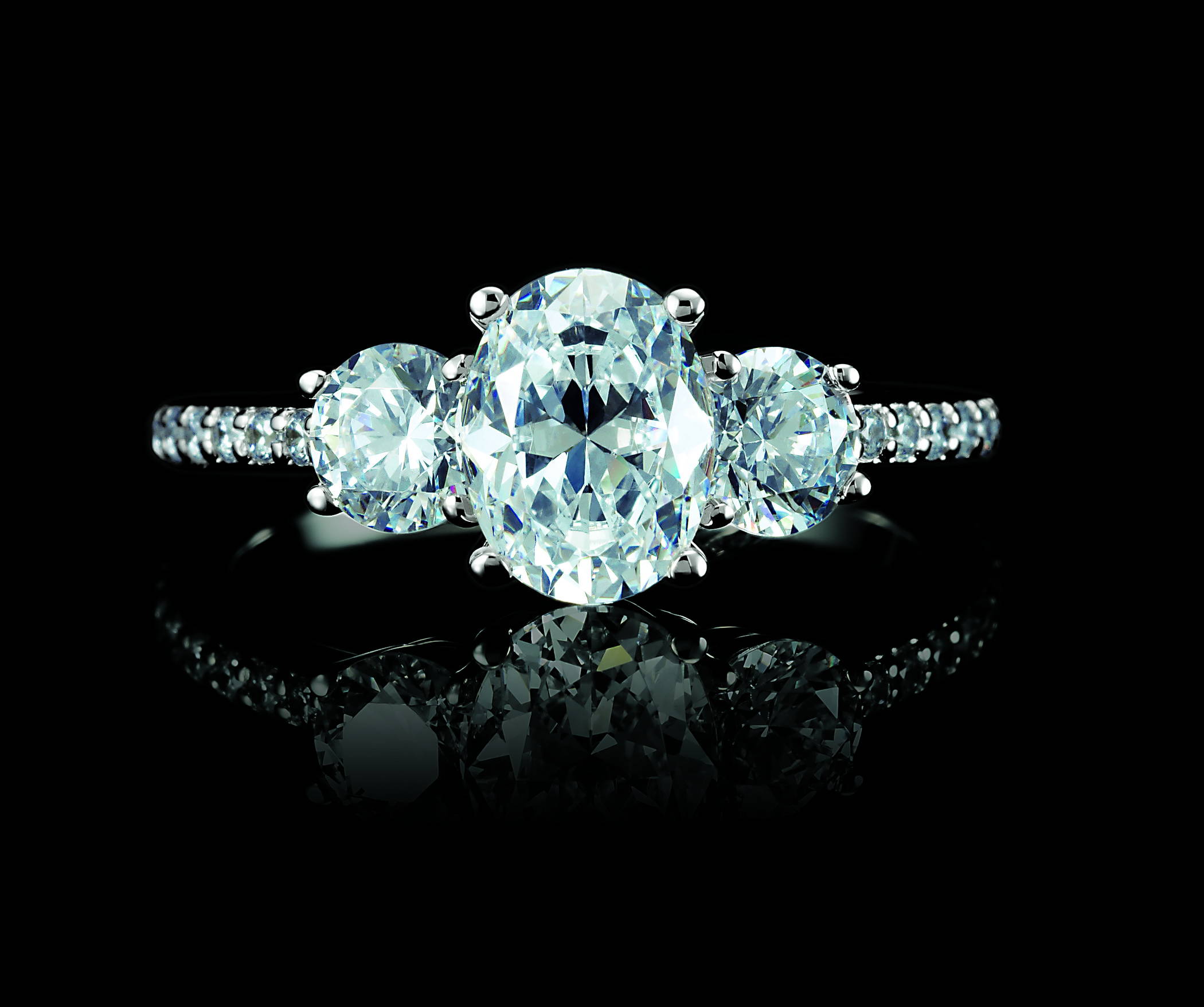 Thinking of buying an engagement ring but do not know exactly where to start? You are searching online, went to your local jeweler, and ask some friends for advice but are still lost. All you are seeing is $10,000, VVS, E color, Round Brilliant, Emerald, SI1, 2, and 3....BUT

IT IS ALL SO CONFUSING.

You are still ehhhh...you do not know what ring she will like and you did not expect to find it this difficult.

Up until this point, rings and definitely not cut, clarity, or color mattered. Now that you are on the hunt for the right engagement ring, it is important to know what you should consider when making that big purchase.

YOUR PROBLEM IS KNOWLEDGE!

You do not know any of the diamond industry lingo.

UP UNTIL THIS POINT,
YOUR RING RESEARCH LOOKED LIKE THIS

1. A Google search on "Engagement Ring Shopping".
2. Random inquiries at your local jeweler just to leave more confused than ever.
3. Searching free tips that provides no detail and is just an attempt to sale you an expensive ring.
4. Asking your friend for advice on what ring to buy but he is clueless because he asked another friend for advice.
All Of The Steps You Have Taken Before Has Only Lead To Confusion and Further Away From Your Goal.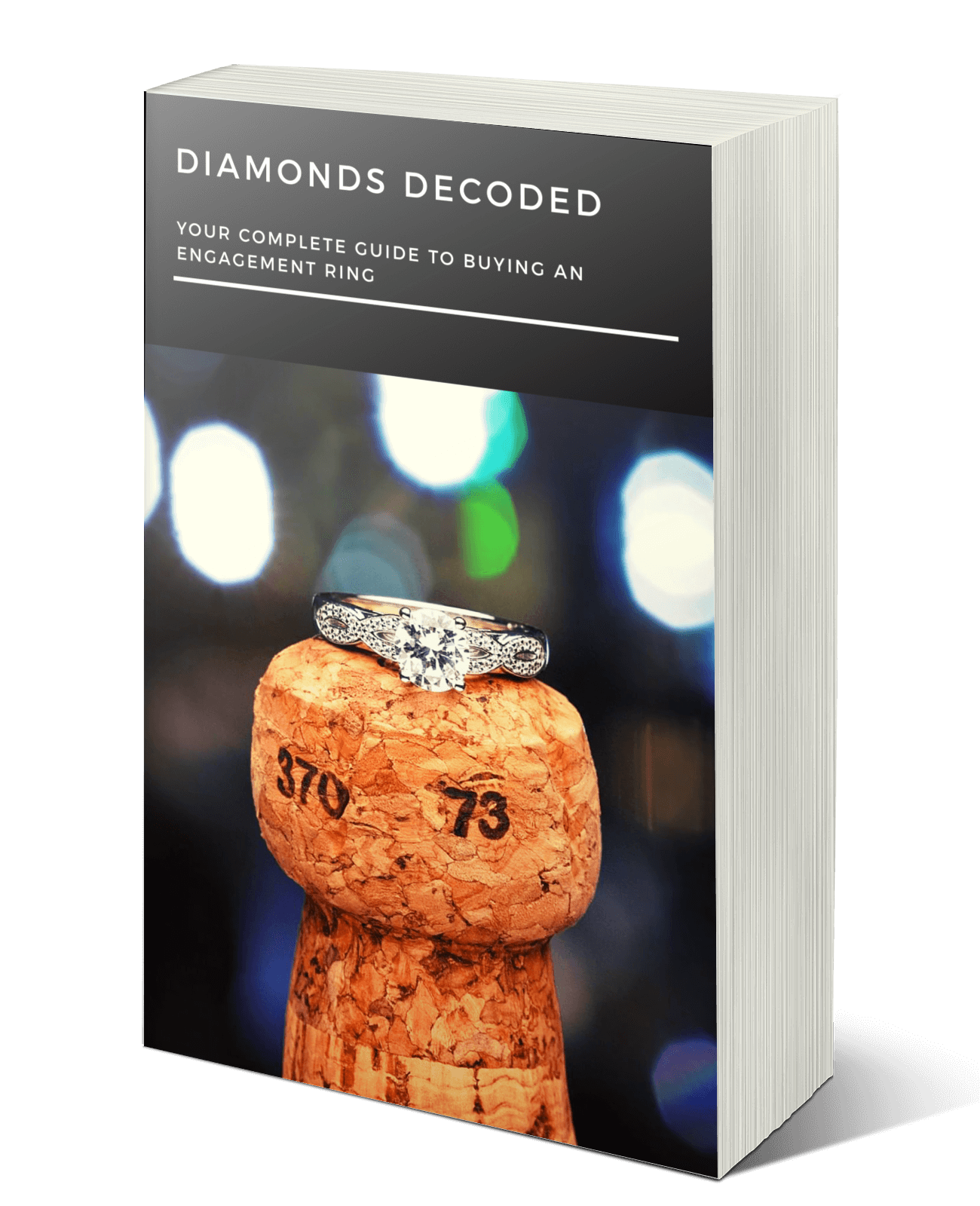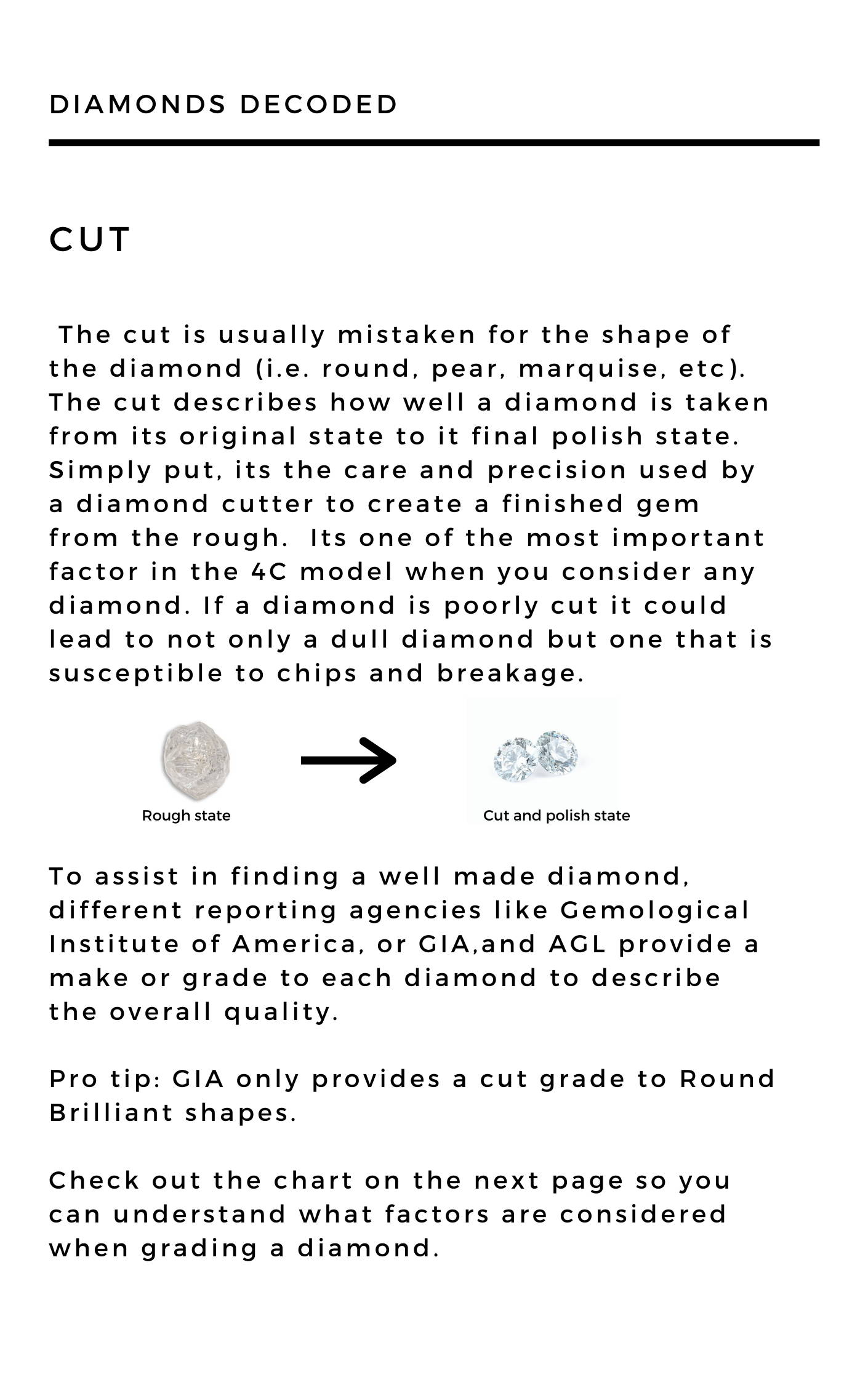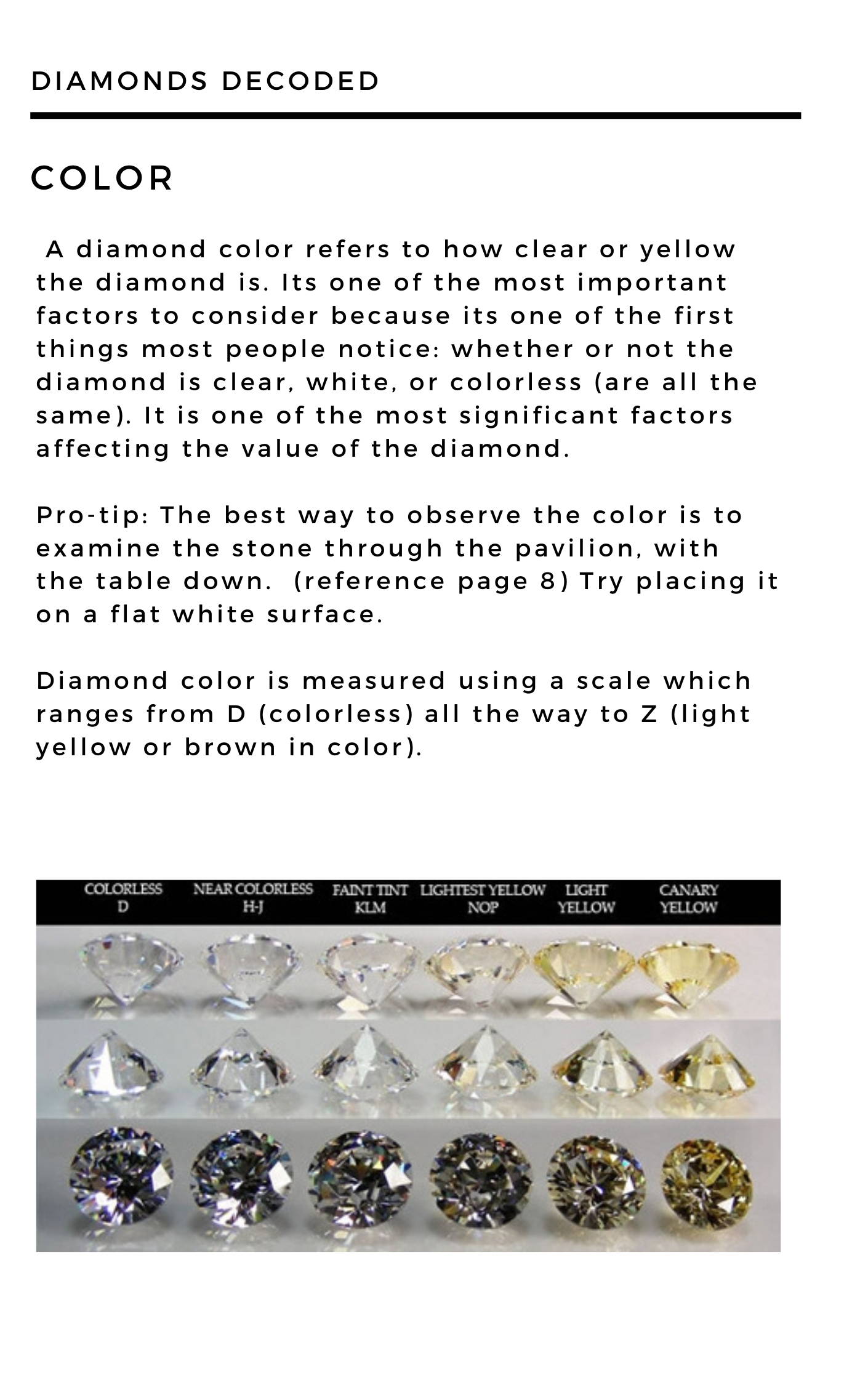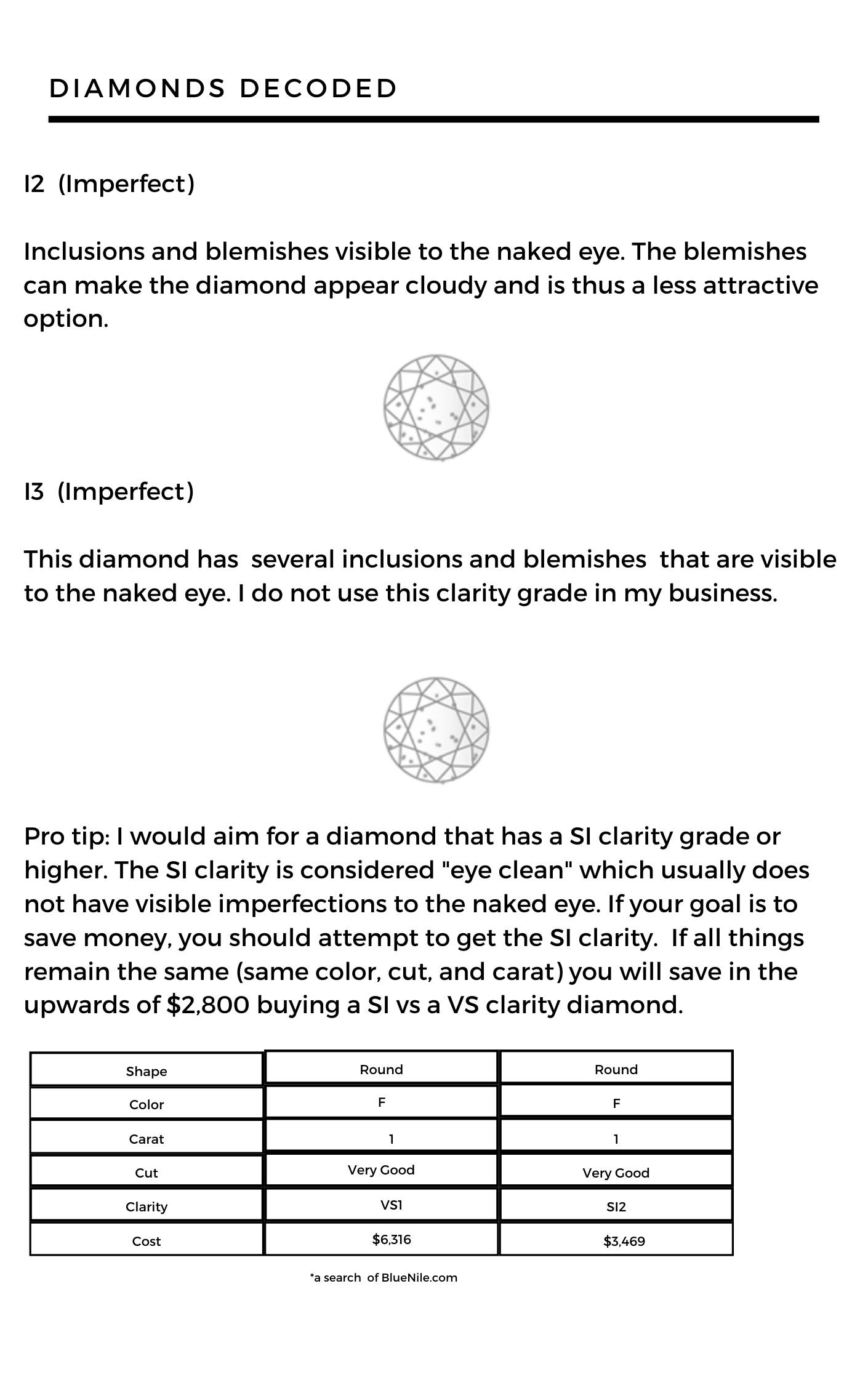 You Want Savings and A Big Ring!
To be honest, I do not blame you. You do not have money to waste on a ring that she will not like and that does not sparkle.
In fact that is one of the reasons why you have decided to continue reading. You came a long way.
DIAMONDS DECODED: Will Show You How To Get the Ring You Want!
You Want:
1. A ring she wants and will show off.
2. To look good to your future in laws and her friends.
3. Be able to show up confidently at the next get together.
4. You want to get the best visually stunning ring for your money without breaking the bank.
5. To show up with knowledge and ready to negotiate without being taken advantage of.
How This eBook Can Help You!
Buying an engagement ring is one of the biggest decisions you will ever make and also one of the most expensive. In this comprehensive eBook, you be able to make an educated and informed decision by learning everything you need to know about: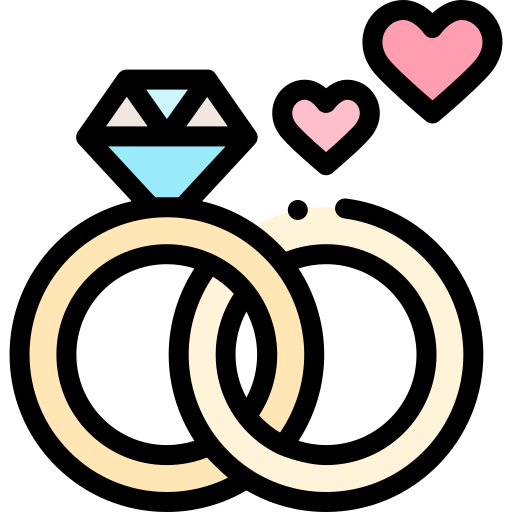 One of the most important steps in buying an engagement ring is determining the ring she wants you to buy. We will also teach ring styles (solitaire vs split shank) and metal durability (14k white gold vs platinum).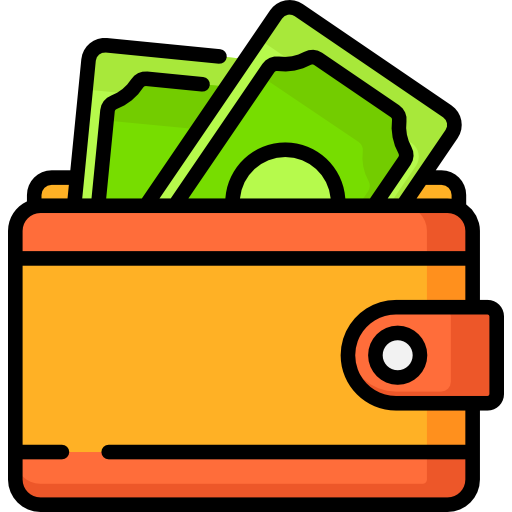 We will teach you how to create a budget with some handy worksheets that will keep you accountable.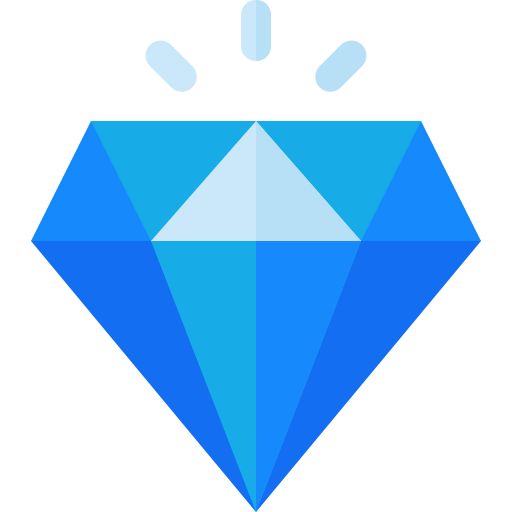 Learn the secrets of the 4C's to ensure your engagement ring is high quality for your budget.
*E-book will be delivered to the email provided at the time of purchase on April 18th, 2020